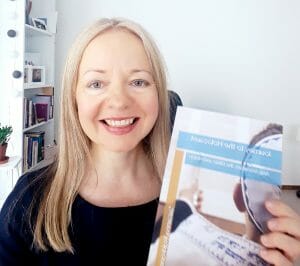 May 25, 2020            
 'We have this hope as an anchor for the soul…' Hebrews 6:19
Dear Friends,
Our world has just undergone huge changes. We are all under lockdown (or slowly emerging out of it). I personally believe that this has been a time of rest and reflection to many of us. Much prayer is needed for the aftermath of the crisis. On a personal note, however, I am well and have been putting my focus on writing and preparation of future work.
As many of you know, anti-Semitism has only grown worse during this situation. There is now something we call COVID-19 anti-Semitism. This draws heavily on ancient conspiracy theories, which inevitably turn into accusations against the Jews. Online, various hate groups have been celebrating virus related deaths, happening in Israel. See my interview on CBN News Watch, May 7, 2020, this is readily available on Youtube.
Meanwhile my book 'Journey to the Holocaust Anti-Semitism, the Bible and History' is out in English and available on all Amazon sites across the world. If you would like to support my ministry, please, order the book. I have one request: please, order an extra copy and give it to a Bible College near you. Once you have done that, please, send me their name just for keeping track. This small action makes you my partner in educating and fighting anti-Semitism. It is noteworthy that most Bible Colleges do not engage in learning about anti-Semitism and the Holocaust at all. Even one book or possibly a later lecture would help!
I also have a brand new English-language website: www.susannakokkonen.com with lots of TV interviews, my Times of Israel blogs and project information. Try for instance to watch the film 'One Ruler Power of the Persecuted Church'. News and Events section is up-dated regularly.  Please, take a look at the website and let me know what is missing!
With God's Richest Blessings, Susanna