Dear Friend,
May the Lord keep you and your loved ones under the shadow of His wings! It has been a while, as we have adjusted ourselves to this new situation. Since my last newsletter, summer 2020 came and went. There are differences between countries in terms of measures taken by governments to manage COVID-19. But somehow, we all find ourselves at the very least in an exceptional situation.
During this pandemic, anti-Semitism has been rising. It varies from country to country, but the essence is the same. We have the ancient accusations expressed by conspiracy theorists – the very danger in these theories is that they always turn anti-Semitic. We also have anti-Semitism expressed in the anti-mask and anti-lockdown demonstrations. We also have anti-Semitism coming from the more leftist and liberal side including the BLM movement.
My summer has been extremely productive spent in dealing with these very issues.
I warmly recommend watching the seminars (videos' section) I did with ICEJ Canada as a Summer Seminar Series in three parts. The first part starts from the Bible as well as the Medieval World whereas the two subsequent parts deal with conspiracy theories and current expressions of anti-Semitism. By the way, if you are registered with the ICEJ Feast of Tabernacles 2020, you can watch my related lecture there too.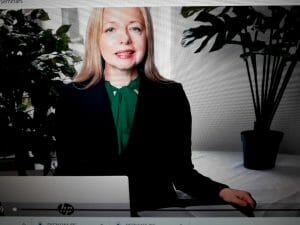 Finally, I would like to again ask you to order my book 'Journey to the Holocaust: Anti-Semitism, the and History' available on all Amazon sites around the world. In the link below, you will be able to see reviews. If you purchase the book, please, be so kind and post a review if you can. This is extremely helpful in terms of getting the book noticed. The book is available in Kindle and a paperback version. I have received incredibly good feed-back and strongly suggest sending it as a gift to Bible Colleges in your area. If you have any questions or comments, please, do write back to me
On a final note, the battle for truth and against hatred is an ongoing one. It will not be over, and we all need to do our part. I appreciate your prayers and know that we all are in this together.
I wish you Every Blessing for this season.
Susanna